Kibera News Network is a citizen video journalism program started by Map Kibera in April 2010, along with 2 young Kibera filmmakers. KNN reporters cover news and stories happening in Kibera, from their perspective, using small handheld video cameras – showing the real Kibera – not what you see on the mainstream news channels! The videos can be found on Youtube. The members are 14 youth who shoot, edit, and upload in the computer lab and cyber.
They also post the videos to Voice of Kibera, an interactive local news site that maps reports on Kibera from local sources – including SMS.
This it the real citizen journalism.
KNN Members:
---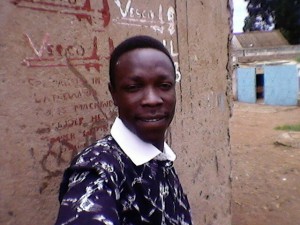 Joshua Owino:
Joshua was born in 1980, last born in a family of 5, went to school upto form 4 level, then did electronics engneering Diplomat college in Naivasha. He came to Nrb in 2008 and joined Knn in June this year. My main ambition is to become a proffesional news reporter. Joshua likes Music, travelling, watching football, watching news and reading novels.
Steve Banner
Jacob Ouma
Joseph Gathecha
Edie Juma